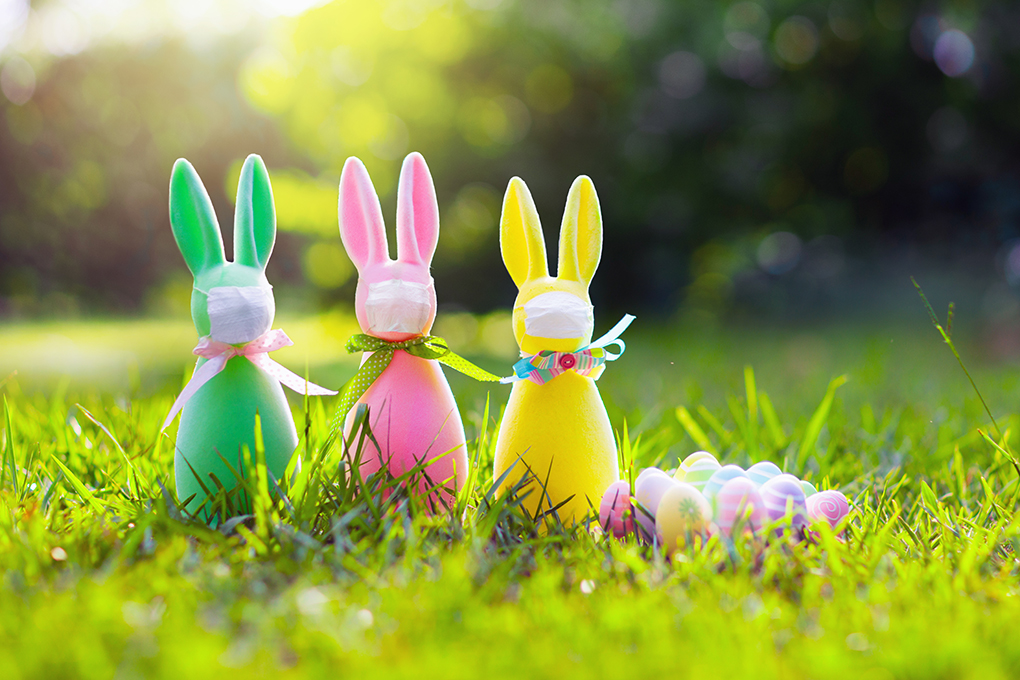 Activities:
Indoor Easter Egg Hunt – Not everyone has the ability to host a hunt outdoors, especially if they do not have a yard or face poor weather conditions. Bring the fun into your home with an indoor egg hunt, rain or shine. Get creative on this room-to-room hunt by placing eggs or candy in unusually clever spots: in a glass in the cupboard, in shoes by the front door, tucked away between couch cushions, or in the pocket of a jacket in the hall closet. The possibilities are endless, and this makes for a challenging and longer-than-usual Easter egg hunt. For younger kids, consider narrowing down the search area to just a few rooms, and broadening it for older kids. You can even ramp up the "wow" factor on prizes for the older participants by including dollar bills or lotto tickets inside the eggs.
Indoor Scavenger Hunt – Who doesn't love a good game of hide-and-seek? However, instead of the seeker searching for a person, the end result is an Easter basket filled with goodies. Simply stuff plastic eggs with consecutive clues that lead to the next egg until eventually the hunters find the biggest prize of all. This is a great way to get your kids to collaborate together to solve a mystery, and it makes for a fun and satisfying end to their hard work.
Virtual Tour Easter Egg Hunt – Arrange for a virtual Easter egg hunt in your neighborhood with friends, neighbors, and even local businesses. Participants can do a block by block hunt for "eggs" while keeping a safe physical distance.
• Use an app like Nextdoor to setup a special group of people and/or neighbors who would like to participate in the event. People can either add their specific address or set up a participating map identifying each property involved. Personal residences or even local businesses are invited to be a part of the action.
• Place these "eggcellent" pictures around the exterior of your home. Some ideal locations include windows, light poles, trees, mailboxes, or even in a flowerbed.
• Challenge your neighbors to find the most "eggs" in the neighborhood, and offer a small prize for the person who uploads the most photos. The gift could be something as small as a gift card or a basket filled with Easter-themed goodies.
• Not much of a budding artist? You can download these free printable designs to decorate in any way you choose, but the more colorful the better so as to be seen from the street. https://coloringfolder.com/easter-egg/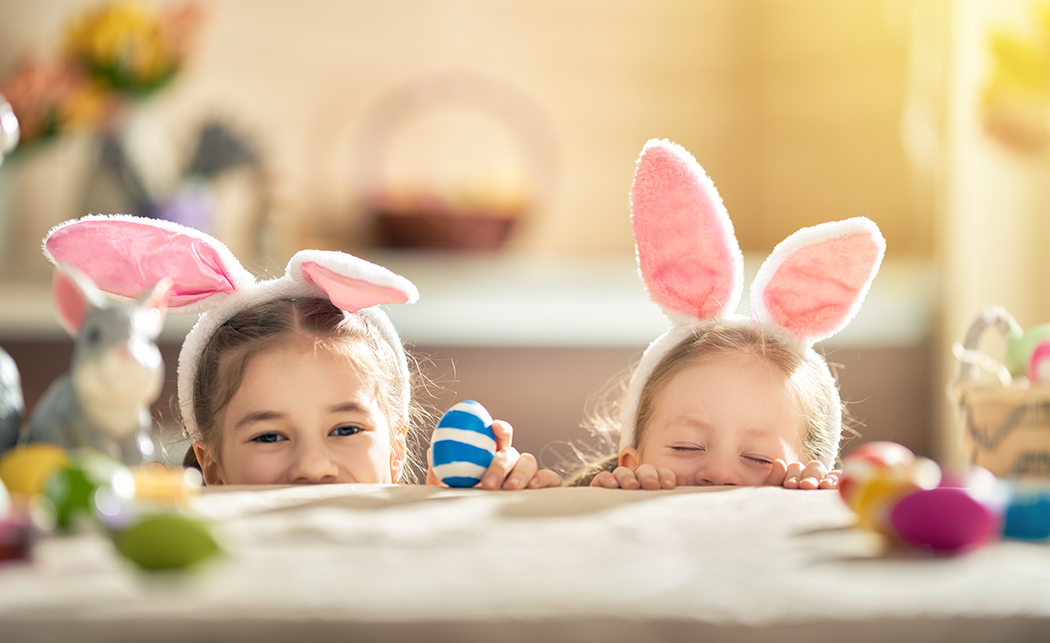 Pin the Tail on the Bunny – This holiday is the ideal excuse to play this crowd favorite, which is usually saved for birthday parties. Well considering spring is a time for rebirth, the timing makes perfect sense. This also is a great distraction for the kids while you recuperate from that epic egg hunt.
https://sugarandcharm.com/pin-the-tail-on-the-easter-bunny-printable
Easter Bingo Game – This is a fun Easter-themed spin on an old classic that is enjoyed by everyone young and old. Simply print out these free bingo game cards and hand out to each participant. You can use a variety of items to mark your spots, including Hershey's kisses, jelly beans, and even coins. One person announces a specific object on the game board, and each player places a token to cover that square. Whoever gets five objects in a row yells out "BINGO" and is declared the winner. There are different types of Bingo games you can play including four corners, bulls eye, and blackout.
https://fun-squared.com/wp-content/uploads/2019/02/Easterbingogamecards.pdf
Easter Egg Toss –You don't really need to be outdoors to enjoy this fun-filled, field-day game. It's guaranteed to be a good time and could get really messy, but that is all part of the fun! The rules are pretty simple and straightforward too. First, you will need an equal number of players, as each team will be divided into pairs. All teams begin by standing an equal distance apart. One player on each team begins by tossing a raw egg to the other teammate. If the teammate catches the egg successfully, then they both take a step back and the game continues. If the egg is dropped, but not broken, the teammate may pick it up and throw it back (lucky for them). If the egg breaks on the ground or in someone's hands, then the team is now out of the game. The game continues until there is only one team left without a broken egg. One important note: be sure to wear some old clothes in case an egg breaks on you!
Crafts:
Dyeing Easter Eggs – Nothing says Easter quite like the tradition of dyeing eggs. Instead of doing the basic food coloring in vinegar routine, try pumping up your dyeing techniques with glitter, nail polish, tie dye, melted crayons, and even rubber cement. Your eggs are sure to visually stimulate appetites prior to getting devoured.
Easter Egg Music Shakers – Fill plastic egg containers with rice, beans, popcorn kernels or beads and tape up to create a nifty musical instrument for little ones. Experiment with different fillings to create a variety of sounds. https://www.pre-kpages.com/upcycled-plastic-egg-music-shakers/
Easter Bunny Headbands – Heading to the craft store is not really an option right now. Here is a fun way to get festive with minimal effort and materials that even the kids
https://www.fun365.orientaltrading.com/project/easy-easter-bunny-headband-craft
Easter Slime Eggs – This is the perfect spring sensory play idea that does not involve candy. You can use this recipe as a quick holiday activity to keep kids busy, or even for use as a basket-filler. It is easy to make and offers hours of slimy, glittery fun for your little ones. https://littlebinsforlittlehands.com/easter-slime-recipes/
Sugar Cookie Egg Decorating – Not enough eggs on hand? No problem. Homemade sugar cookies or even store bought dough will work sufficiently in this decorating craft. For some inspirational decorating tips, tricks, and holiday-themed styles follow this link:
https://www.greatgrubdelicioustreats.com/easter-sugar-cookies/