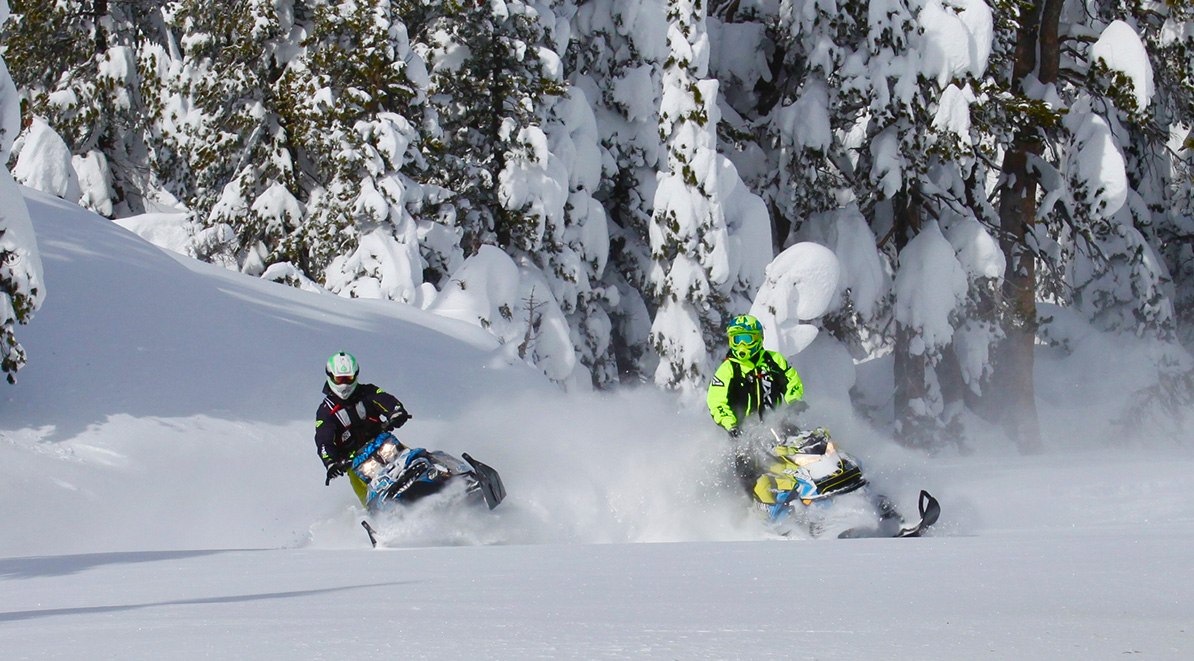 Dennis Troy was born and raised in Tacoma Washington with a strong passion for water and snow sports. After primary and secondary school, Dennis pursued his Bachelor of Arts in Urban and Regional Planning at Eastern Washington University, and soon after graduation, he moved to Truckee for its abundance of snow and outdoor activities, beginning his professional land use planning career.
Dennis met his wife, Kim, in Squaw Valley. They married, had two children, and chose to raise their new family down the hill in Reno, where Kim is a teacher and Dennis is the Pre-construction manager for BUILT. Today, the Troys love the easy access to the Sierra front and spend most of their free time boating on Lake Tahoe in the summers and skiing during the winters.
Here, Dennis shares what he and his family love most about the area:
CS: YOU REALLY ENJOY SNOWMOBILING. WHAT'S SO UNIQUE ABOUT DOING THAT HERE IN COLD STREAM CANYON SPECIFICALLY?
Cold Stream Canyon provides access to one of two sled ski areas on the Pacific Crest south of
Interstate 80, it has quality snow conditions year round, and it offers the area's only snowmobile-accessible views of Lake Tahoe. The ridge line between Tinker's Knob and Anderson Peak lead straight to the Granite Chief Wilderness and there are also ski and snowboard lines leading into the North Fork of the American River drainage.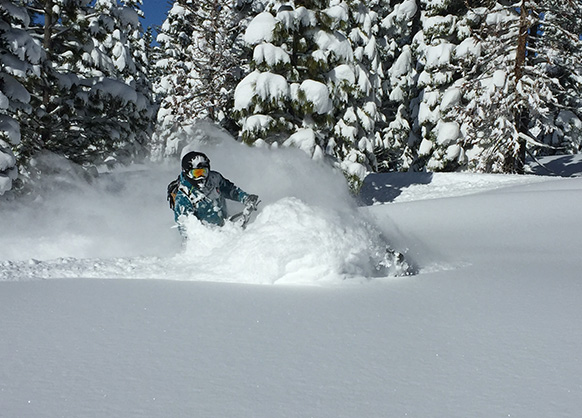 WHAT'S THE MOST MEMORABLE EXCURSION YOU HAVE HAD HERE?
Deep pow days with good friends. There are too many to remember the specifics, but any deep day with a good group of friends is always fun.
AND HOW DO YOU SEE YOURSELF SHARING THIS ACTIVITY WITH YOUR FAMILY AS THE KIDS GET OLDER? 

Cold Stream Canyon is a very special place because it provides a variety of terrain that suits the novice rider to the extreme seasoned rider. It's where beginners can hone their skills and learn to ride with the best. So for me, I look forward to taking my kids to Cold Stream Road and up to the open play areas to start, then further up to the crest as they get more experienced. In fact, my oldest, Neve, already has her own Arctic Cat Snowmobile and has been several times.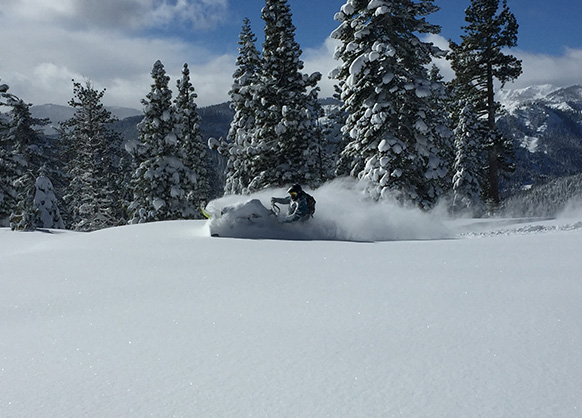 AND THIS ISN'T JUST A HOBBY FOR YOU, WE UNDERSTAND. SNOWMOBILING HAS ACTUALLY INSPIRED YOU TO PAY IT FORWARD THROUGH THE SIERRA SNOWMOBILE FOUNDATION. WHAT'S THE MISSION?
To preserve and protect snowmobile access to the National Forest throughout the Sierra Nevadas. With 80 percent of the lands above 8,000 feet shut down to snowmobile use, the SSF strives to protect the access and riding areas that remain today.