It's 2020 so it's a safe bet you've heard the term "smart home." In theory, they sound like something George Jetson would escape to at the end of the day; sensors, security cameras, speakers, thermostats, lights, and even entertainment electronics all controlled from one central, voice activated hub in your home. Just saying it sounds futuristic and complicated but in practice, new homes can be made more convenient, comfortable, and most importantly more safe, when common appliances are automated. 
The allure of it all can be strong. Imagine coming home, hands full with bags of groceries, and being greeted by voice activated lights. There's no more endlessly searching for the lost television remote because you can simply command your television or speakers to turn on once you enter the room. And you can leave town for the weekend with peace of mind knowing you can always simply check security cameras from an app on your smartphone. This is just scratching the surface. If this all sounds enticing for your new, modern home, consider a few basics to enter the smart home world: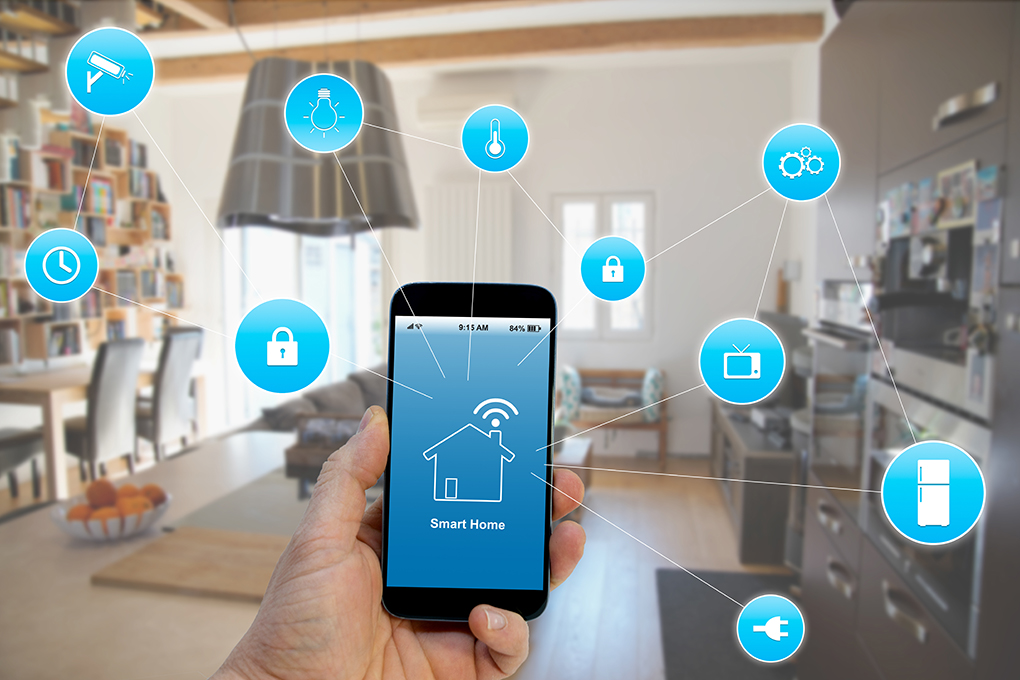 Thermostats
Winters get cold in Truckee. This isn't exactly groundbreaking news. Nonetheless, we can agree this makes the thermostat one of the most important utilities in a Truckee home, maybe even the most important. 
The advantage of smart home thermostats is that many can be programmed to learn appropriate temperature settings in your home. They can perform tasks like adjusting the heat at specific times you are likely to be home or turning it off altogether when you're likely going to be gone for extended periods. They can also accommodate your favorite temperature settings in different rooms of your home, which in the long run can help you conserve energy and save money. 
Security and Surveillance
Smart homes are most often associated with automating common daily tasks. While that may streamline and simplify much of your time spent at home, smart home appliances can (more importantly) make your home safer in may ways. 
Things like smart door locks allow you to replace physical keys with special pins or even fingerprint ID technology. Indoor security cameras and outdoor security cameras can not only monitor the goings-on in and around your home, many can also be equipped with motion activated features that alert you to certain movements and activities — an obviously valuable tool when you're gone for extended periods, carrying the ability to see live streaming footage on your phone. There are even smart smoke and carbon monoxide detectors, which, in the spirit of all smart home devices, outperform their analog predecessors. The Nest Protect Smoke and Carbon Monoxide Detector, for example, can connect to other smart devices in your home as well as your phone and can distinguish between different types of fires.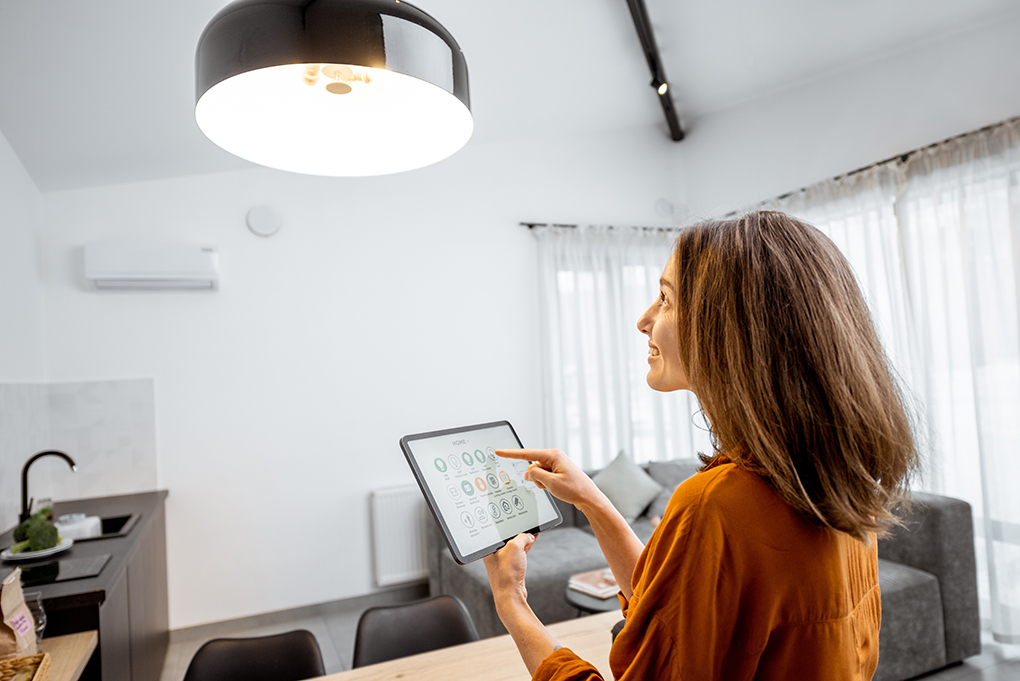 Home Entertainment and Common Appliances
Everything from smart refrigerators to home vacuums, sprinkler controllers, blinds and shades, televisions, home speakers, lights, and more comes in a "smart" version for your home. 
Lights, thermostats, and security features are the most common, basic smart home appliances and beyond that, how much you plan to transform yours into a smart home is entirely up to you. If adjusting lighting to your liking just by walking into a room simplifies your life then it's worth considering. If having a sprinkler system that operates on an automated watering schedule saves you both time and money throughout the year, consider it a worthy investment. 
Asking questions like these will actually help you decide how much to invest in your overall smart home build, with costs ranging from hundreds of dollars to several thousand depending on just how much you'd like to automate your home life. So this leads to the most fundamental way to start exploring your own smart home options:
There's likely a way to automate that task with voice control and monitoring systems that connect through a central hub. While the upfront cost of some appliances (plus your central hub or smart home assistant) may add up, they will likely save you either time, effort, money, or all of the above.
So what will you do to make your home a "Smart Home" this year?