If you have been in and around Truckee, you may already be familiar with the term "Truckee Love". The company with the same name started selling clothing and accessories in order to promote supporting small, local businesses in and around the Town of Truckee. Their trendy logo is often displayed on people's outfits or their stickers plastered on cars, helmets, snowboards, or shops. The term was meant for people to engage with the local community in a variety of ways, and it continues to bear an important meaning more so now than ever. It is a call to action of sorts for our residents to embrace the importance of reaching out a philanthropic hand to our neighbors, and to show our love by helping in anyway we can. It's the perfect time to set an example of how all of the individuals of a small town can make a massive impact.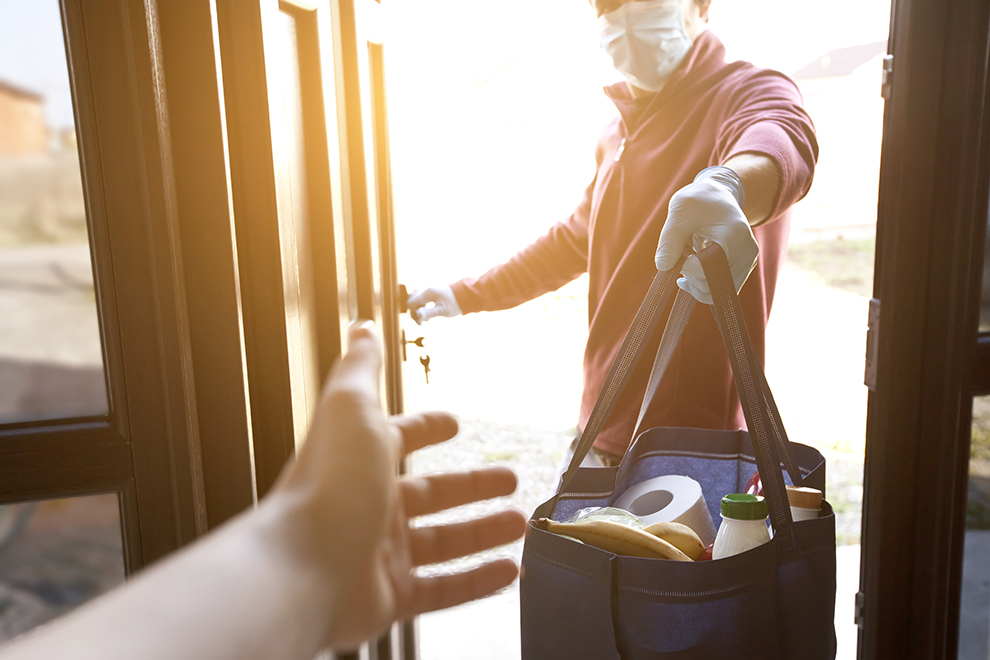 Here is a list of local groups that are working to make a big difference in supporting our community. Read on to also find ways that you can help step up and be your own local hero!
Boys & Girls Club of North Lake Tahoe – The Boys & Girls Club of North Lake Tahoe is supplementing efforts by local school authorities and hunger relief agencies by offering dinner services to local families in need in Truckee, Incline Village, and Kings Beach. They are providing a fast "take-and-bake" style dinner that includes a protein, grain, veggie, fruit and milk.  To sign up for meal delivery call (530) 582-3760 or email mcarbajal@bgcnlt.org
When: Mondays, Wednesdays, and Fridays (4:00pm – 5:30pm)
Where:
Kings Beach: Boys & Girls Club of North Lake Tahoe – 8125 Steelhead Ave
Incline Village: Incline Elementary School – 915 Northwood Blvd
Truckee: Truckee Elementary School – 11911 Donner Pass Rd
Sierra Community House – Last year, four long-standing social service organizations: Family Resource Center of Truckee, North Tahoe Family Resource Center, Tahoe SAFE Alliance, and Project MANA, united to form Sierra Community House. Their goal is to better serve the region by connecting individuals and families with the services they need to thrive. Their Hunger Relief Program (formerly Project MANA) provides immediate relief to anyone who is experiencing hunger.
To sign-up for delivery, please e-mail food@sierracommunityhouse.org or call our message line at (775) 545-4083. Be sure to leave a message with your full name, address with city, phone number, and number of people in the household. Someone will get back to you. Check their website for weekly updates on hours and locations of deliveries: www.sierracommunityhouse.org or call their 24-hour Community Helpline at (800) 736-1060.
Volunteer: SCH is continually looking for assistance with a variety of programs they offer. Please contact their Volunteer Coordinator at (530) 587-2513 for more information and/or fill out our Volunteer Application found on their website: www.sierracommunityhouse.org/get-involved/volunteer/
Volunteer: There is a current mask-making effort being organized for the Sierra Community House (SCH). Masks will be given to the volunteers delivering food to the most vulnerable in our community, as well as to seniors served by SCH. Since these masks do not need to meet the same medical standards, you too can join in the effort by following this simple pattern here. The lead volunteer, Georgia Smith will be coordinating delivery to SCH. Contact her at: georgia.truckee@gmail.com.
Sierra Senior Services – This local non-profit has a Meals on Wheels service that will deliver lunch to local community members that are 60 years or older in the Truckee and North Lake Tahoe areas. To sign up for food delivery call (530) 550-7600 and leave a message, or email info@sierraseniors.org
Volunteer: Many of these recipients are isolated and could use a little connection with the rest of the community. Please consider writing a brief letter, card, or note to a senior, and Sierra Senior Services will deliver it when they drop off their meals.
Send letters to:

Sierra Senior Services
10040 Estates Drive
Truckee, CA 96161
Volunteer: To volunteer to drive and deliver meals, contact Carolyn at hdm@sierraseniors.org.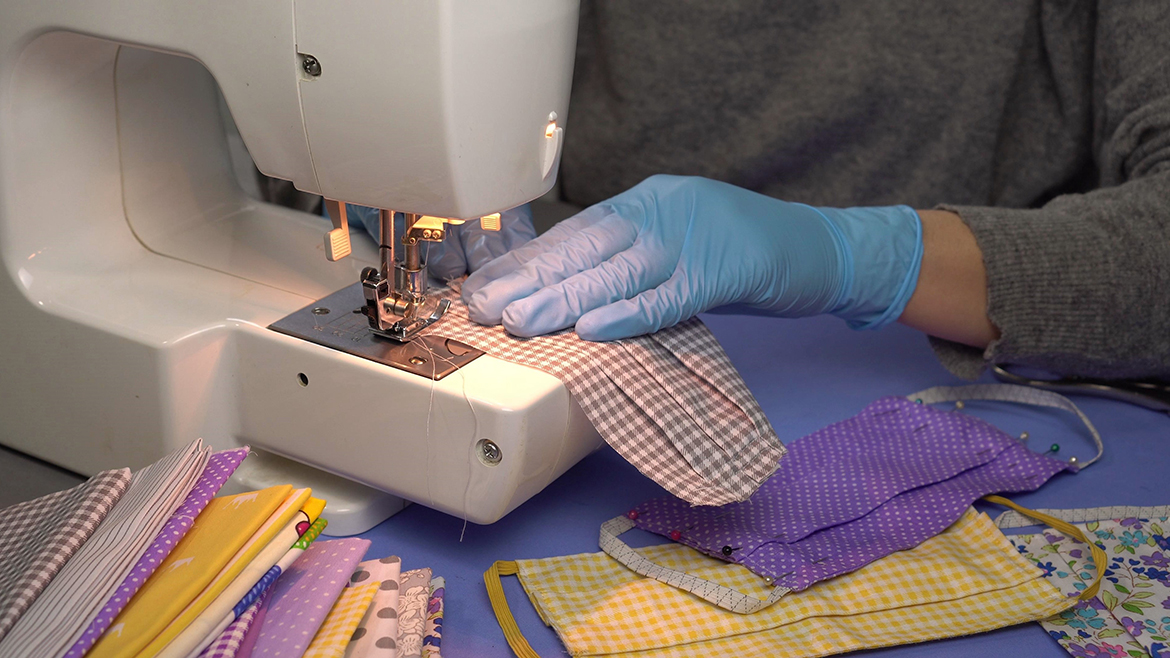 Sierra Relief Kitchen – Sierra Relief Kitchen is a collaborative effort between several favorite restaurants in the area. Owners of The Station in Truckee, and Auld Dubliner and Tremigo, in Squaw Valley, have come together and opened up their kitchens to prep food for wholesome meals for individuals and families in need within the North Tahoe area.
When: Thursdays and Saturdays (3:30pm – 5:00pm)
Where: The Station – 10130 W. River Street, Truckee, CA 96161
Donate: Your donation will help cover the cost of feeding those in need within the North Tahoe area. To donate directly to this program visit their Go Fund Me page: https://www.gofundme.com/f/sierra-relief-kitchen
Tahoe Truckee Unified School District (TTUSD) – TTUSD understands that many people count on them for daily meals through their schools. That is why they will be providing free meals for all children age 18 years and under during the closures of their school facilities. Meals are available for pickup only, and you can go to whichever location is most convenient – it does not have to be your child's school. Pickup locations are at the front entrance of the following school sites. Lunch, as well as breakfast for the next day, will be provided to each child.
When: Monday – Friday (10:00am – 1:00pm)
Where:
Alder Creek Middle School – 10931 Alder Drive, Truckee, CA 96161

Glenshire Elementary School – 10990 Dorchester Drive, Truckee, CA 96161

Kings Beach Elementary School – 8125 Steelhead Avenue, Kings Beach, CA 96143

North Tahoe High School – 2945 Polaris Road, Tahoe City, CA 96145

North Tahoe School – 2945 Polaris Road, Tahoe City, CA 96145

Tahoe Lake Elementary at Rideout – 740 Timberland Lane, Tahoe City, CA 96145

Truckee Elementary School – 11725 Donner Pass Road, Truckee, CA 96161
For those with transportation limitations, they are providing a meal delivery service to specific neighborhoods. To request delivery please call (530) 582-2528 or email them at food@ttusd.org. All meals are delivered in marked TTUSD vans.
Truckee delivery locations:
Village Green Mobile Home Park (9:00am – 9:10am)
Sierra Village Apartments (9:20am – 9:30am)
Henness Flats (10:15am -10:20am)
Old Rec Center (10:25am -10:30am)
Truckee Pines (11:00am -11:15am)
Donner Creek Mobile Home Park (11:30am -11:45am)
Lakeside delivery locations:
Tahoe Vista Mobile Home Park (9:00am – 9:15am)
Tahoma Post Office (10:15am – 10:30am)
Grove Street parking lot (Tahoe City) (11:00am -11:15am)
200 Chipmunk Street (Kings Beach) (12:15pm – 12:30pm).
265 Fox Street (Kings Beach Housing) (12:30pm – 12:40pm)
265 Bear Street (Sierra Community House) (12:45pm – 12:55pm)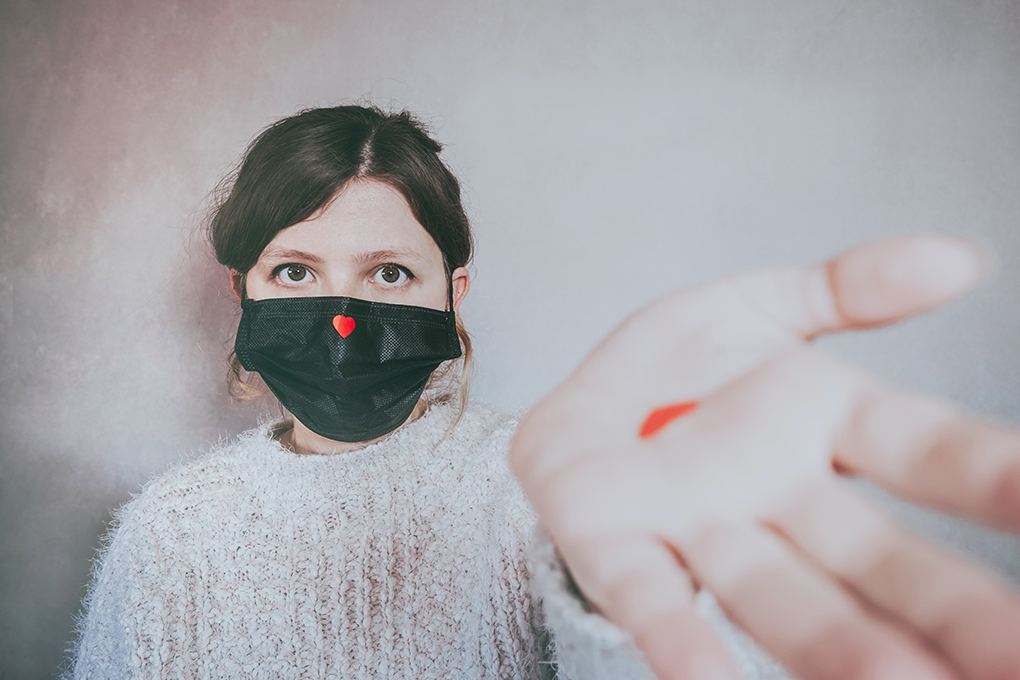 The Emergency Respite Day Center – This is a volunteer-run shelter in downtown Truckee that provides guests a warm meal, shower, ability to do laundry, health "check in", and access to counseling.
Where: Lower level of the Veterans Hall: 10214 High Street, Truckee
When: Open Tuesday – Saturday (10:00am – 2:00pm) through the month of April.
The Emergency Warming Center space will continue to stay open on weather-triggered nights and are working to create longer-term shelter options for our neighbors with no place to "shelter in". Call (530)386-7954 to see if it is open.
Donate: Items Needed: unopened travel size shampoo, conditioner, body wash, soap, hand cream, disinfectant wipes, Lysol spray, backpacks, and individually wrapped "grab & go" food items such as granola bars, cookies, beef jerky, and fruit cups. Leave all donations in the red donation bin out front of Church of the Mountains at 10079 Church Street, then text or call (775)690-7694 when they are there.
You can also send a tax-deductible financial donation to:
Church of the Mountains (UFA-EWC)
P.O.Box 1209
Truckee, CA 96160
Volunteer – Those interested in volunteering can contact the Emergency Warming Center coordinator to see if they need assistance at comumc@sbcglobal.net
Tahoe Forest Health System – This is Truckee's one and only hospital that serves all of our community's needs. The Health System is urgently optimizing mission-critical health care needs for their patients. They have established a COVID-19 Emergency Response Fund that will help fund additional staff, equipment, and supplies – all needed to treat the evolving epidemic.
Donate – To donate to this important fund visit the main website: https://www.tfhd.com/covid
Tahoe-Truckee Community Foundation – The Tahoe Truckee Community Foundation (TTCF), in conjunction with Give Back Tahoe, has done a tremendous job in collecting donations and raising funds for a variety of local, non-profit organizations. In 2019, they raised approximately $370K through donations from 920 generous donors, making a huge difference for North Tahoe-Truckee. They also gave away more than $12K in challenge grants to participating organizations.
The Tahoe-Truckee Emergency Respond Fund  – will provide flexible resources to nonprofit organizations that are working within our community and are impacted by COVID-19, also known as the coronavirus.
In coordination with public authorities and healthcare experts leading the response to this health crisis, along with community organizations and funding partners, TTCF is responding to local needs by ensuring 100% of contributions to this fund will be distributed to nonprofit organizations swiftly as needs arise.
Donate: Local philanthropy will help to address this community crisis. Donate to TTCF's Emergency Response Fund to help Tahoe-Truckee with immediate and long-term relief of the coronavirus crisis. Gifts of all sizes- big and small- make a huge difference! To donate visit https://ttcf.fcsuite.com/erp/donate/create?funit_id=1825
Here is a list of some of the local recipients empowered by donations from TTCF:
Achieve Tahoe
Arts For The Schools
Boys & Girls Club of North Lake Tahoe
Emergency Warming Center
Friends of Truckee Library
Gateway Mountain Center
Headwaters Science Institute
High Fives Non-Profit Fund
Humane Society – Truckee/Tahoe
Inner Rhythms Performing Arts
Lake Tahoe Dance Collective
Mountain Area Preservation Fund
North Tahoe Arts Incorporated
Sierra Community House
Sierra Senior Services
Sierra State Parks Foundation
Sierra Watershed Education Partnerships
Slow Food Lake Tahoe
Tahoe Food Hub
Tahoe Fund
Tahoe Rim Trail Association
Tahoe Truckee School of Music
Tahoe Truckee Unified School District Wellness Centers
Truckee Donner Land Trust
Truckee Roundhouse
Truckee-Tahoe Swim Team
Truckee Trails Foundation
Mountain Area Preservation (MAP) – MAP is a grassroots non-profit organization advocating for open space and smart community planning. It recently created a COVID Community Support Fund through the generosity of a few MAP members who care about supporting our small businesses and community needs, such as our medical community. MAP has donated a $3,250 COVID Community Support grant to Coffeebar's Frontlines Program this month.
Donate: If you'd like to support MAP's COVID Community Support grant, contact Alexis Ollar at Alexis@mapf.org or call (530) 582-6751.
Coffeebar's Frontline Program – One of Truckee's local stops for delicious coffee drinks and a unique, fresh menu. This ever-expanding, community-focused company is offering all the medical professionals working tirelessly in our crisis, complimentary coffee drinks and baked goods.
Donate: Donate any amount toward this fund and they will use the money to pay it forward for these heroes in our community. To donate visit: https://www.coffeebar.com/products/frontlines?fbclid=IwAR02u6n47-uC6rA2RpgXQbWZViS5TE44SSZKYNAbdN5PwlC5xddSDSt8t2E